Juvenile hyperplastic gingivitis and juvenile periodontitis in cats
Even very young cats can suffer from gum disease or even inflammation of the dental apparatus, ie periodontitis.
With early diagnosis and regular dental hygiene, we can successfully manage this disease together with the pet owner.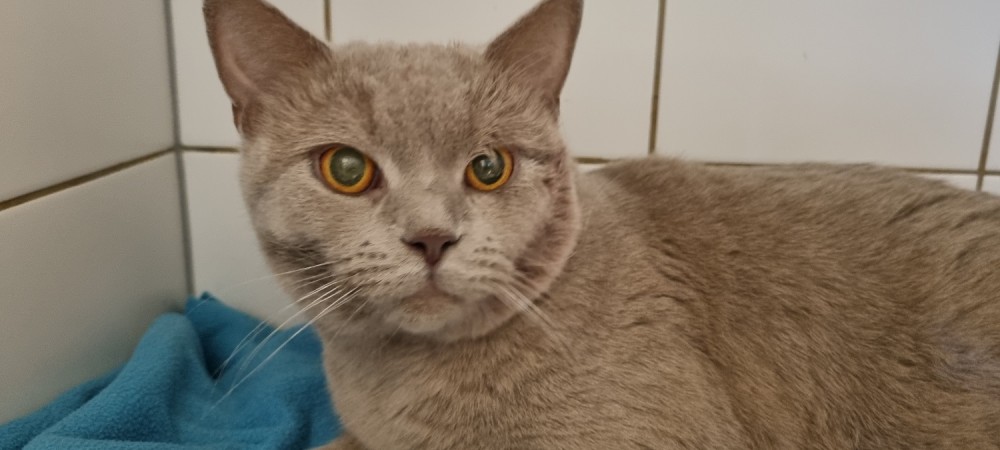 Juvenile hyperplastic gingivitis is an inflammation that affects young teenage cats shortly after cutting permanent teeth, usually between six and eight months of age. This disease has two subcategories, namely juvenile hyperplastic gingivitis (gingivitis), which can develop into juvenile periodontitis (inflammation of the suspension of the teeth).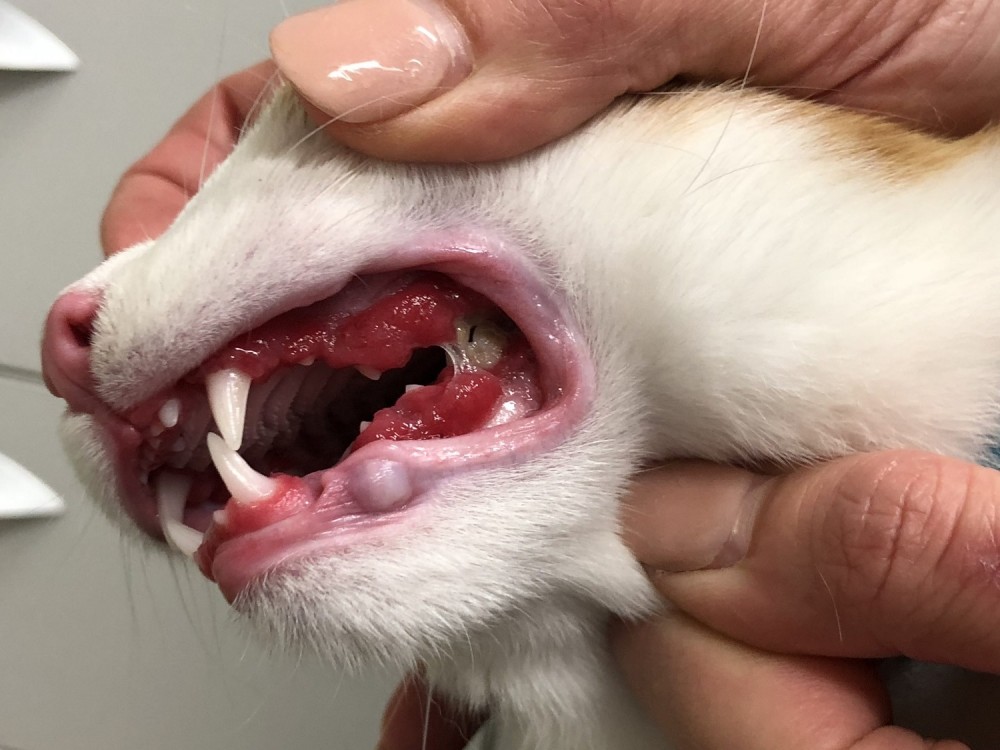 The cause of the disease is not yet clear, but this gingivitis in young cats may be a precursor to a more serious inflammatory disease of the oral cavity. This can subsequently develop into stomatitis in adult cats. Some breeds of cats are genetically predisposed to feline juvenile periodontitis. These are mainly Siamese, Somali and Maine Coon cats.
Symptoms of the disease
Hyperplastic gingivitis appears as an enlargement of the gums. Its inflammation begins during the period of permanent dental incision, when the inflamed gums are so enlarged that they overlap the teeth.
This is generally a painless condition for the patient. Bad breath is the most common manifestation observed by the pet owner. If a patient with gingivitis is left untreated, the disease can develop into periodontitis. This can result in premature dropping of deciduous teeth and their replacement with permanent teeth (so-called premature exfoliation of teeth) when the dental suspension system is damaged. However, if this condition is treated in time, the patient has a chance to have a normal, healthy tooth suspension - periodontium.
In contrast to juvenile hyperplastic gingivitis, juvenile periodontitis does not cause excessive gum enlargement. However, juvenile periodontitis leads to the rapid re-formation of dental plaque and tartar and subsequent inflammation. The result is the loss of jaw bone, the formation of periodontal trunks, the exposure of root branches and the loss of a tooth. Treatment and effective management of this disease is very difficult.
Diagnosis of the disease
During routine dental treatment of a patient at the Vethope Veterinary Clinic we obtain intraoral X-rays to be able to assess the quality of the alveolar bone (the part of the upper and lower jaw in which the teeth are anchored in the dental beds) and identify potential resorptions of individual teeth. If a pathological process is suspected, we also take a gum sample for histological examination to exclude other causes of its inflammation, or swabs from the affected gums, larynx and conjunctiva for the diagnosis of selected infectious diseases.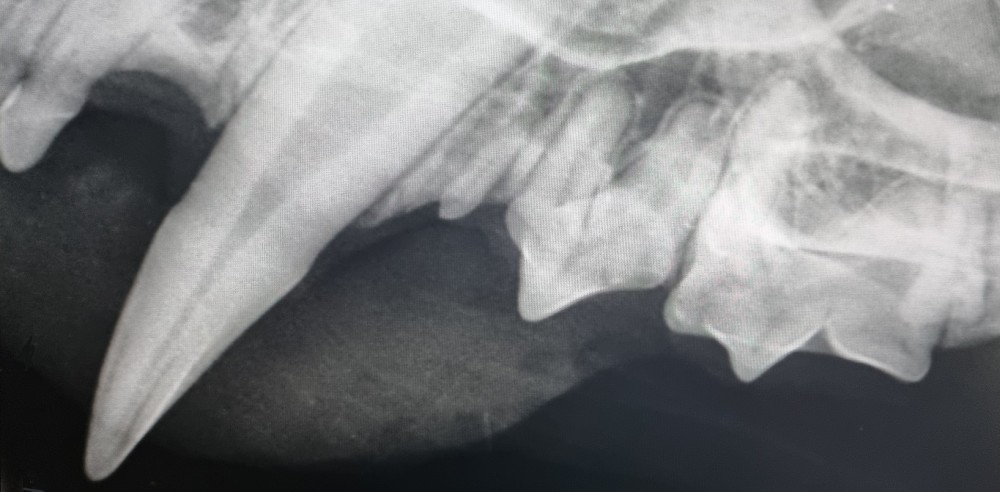 Disease treatment
Treatment of both of these diseases consists of early (already at the age of 9 months) and regular (interval 6-9 months) professional dental hygiene (even if only a minimal amount of dental plaque is present). Treatment in a veterinary clinic must be supplemented by subsequent home care of the animal's teeth by its owner. Ideal is daily brushing of teeth, which is considered the gold standard for dental plaque control. Other home care options include special diets and treats.
In gum hyperplasia, we perform early gum plastic surgery (gingivoplasty) and remove so-called false pockets. Last but not least, we recommend the extraction of diseased teeth in order to reduce the degree of inflammation and pain. With appropriate and effective treatment, the disease can subside around the second year of the cat's age. The disease can also affect dogs, but its prevalence in dogs is low.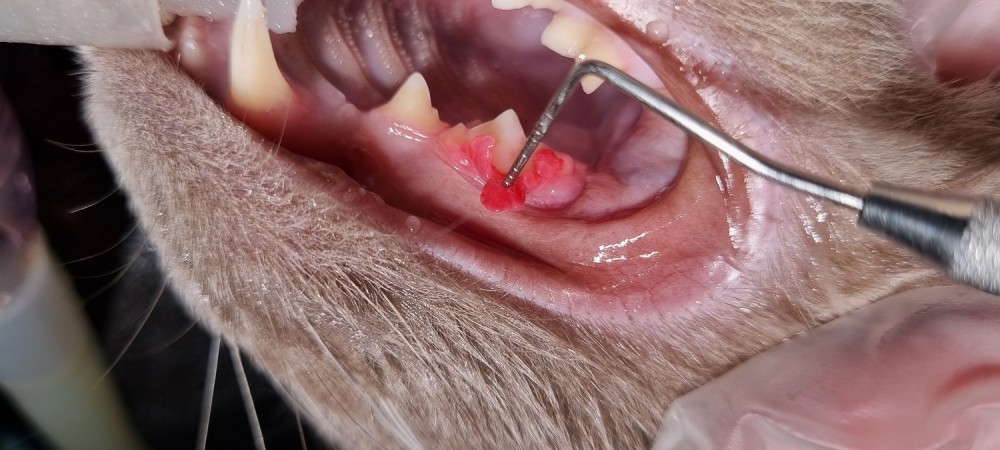 Warning: This article is for informational purposes only and does not replace professional consultation or examination of the animal by a veterinarian. If you have any doubts about the health of your pet, contact your veterinarian immediately.
08.04.2022
Zpět na přehled novinek
Appointment form