Services provided
From the very start we have been building a veterinary clinic as a specialised centre with a highly professional approach to owners and their pets.
Five reasons why to choose the veterinary clinic VETHOPE: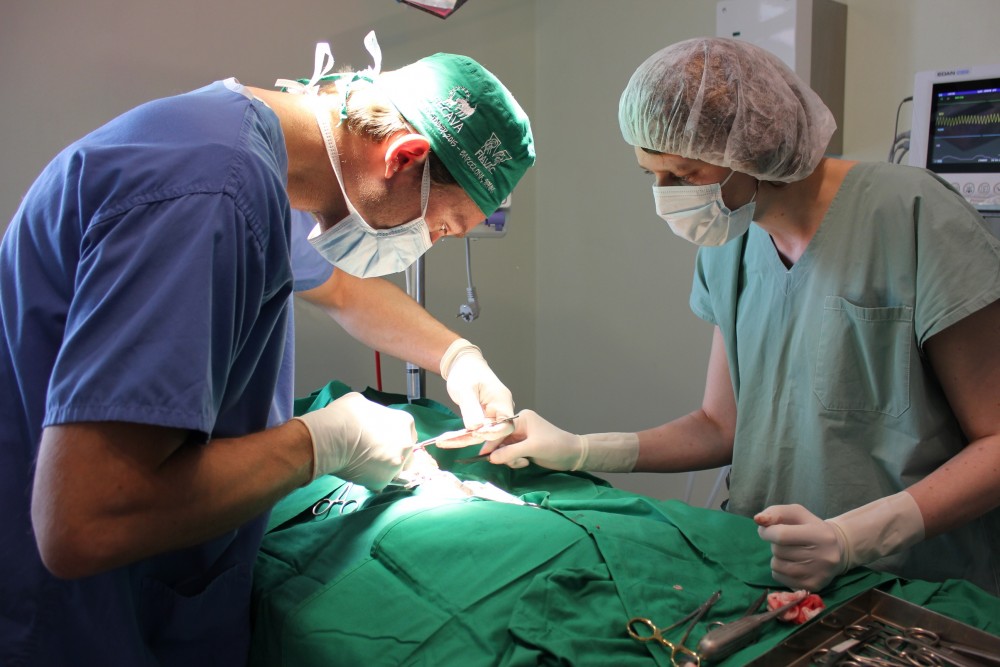 Our main specialisation
Dog and cat medicine
Small mammal (guinea pigs, rabbits, rats, etc.) medicine
Surgery
Internal medicine
Dentistry
Endocrinology
Acute and intensive care of hospitalised animals
Biochemical and haematological tests in our own laboratory
Imaging technology (X-rays, intraoral X-rays, USG)
You can read the interview with Mr Marek Galbinec, founder of the clinic, on modern trends in veterinary medicine here.
Feline medicine (cat medicine)
Apart from knowledge about cat medicine and surgery we offer a holistic and empathic approach to care for the feline patient while taking into account its unique needs during each preventive or medical procedure.
Small pet medicine
We area specialised centre with experience in the treatment of small pets – rabbits, guinea pigs, rats etc. 
Surgery
Abdominal surgery
Surgery on the urinary tract (kidneys, ureters, urethra, urinary bladder).
Surgery on animal sex organs.
Liver surgery.
Surgery on the digestive tract (stomach, small and large intestine, rectum).
Vascular surgery.
Chest surgery
Oesophageal surgery.

Diaphragm surgery.

Rhinoplasty.

Soft palate reduction.
Endocrine surgery
Plastic surgery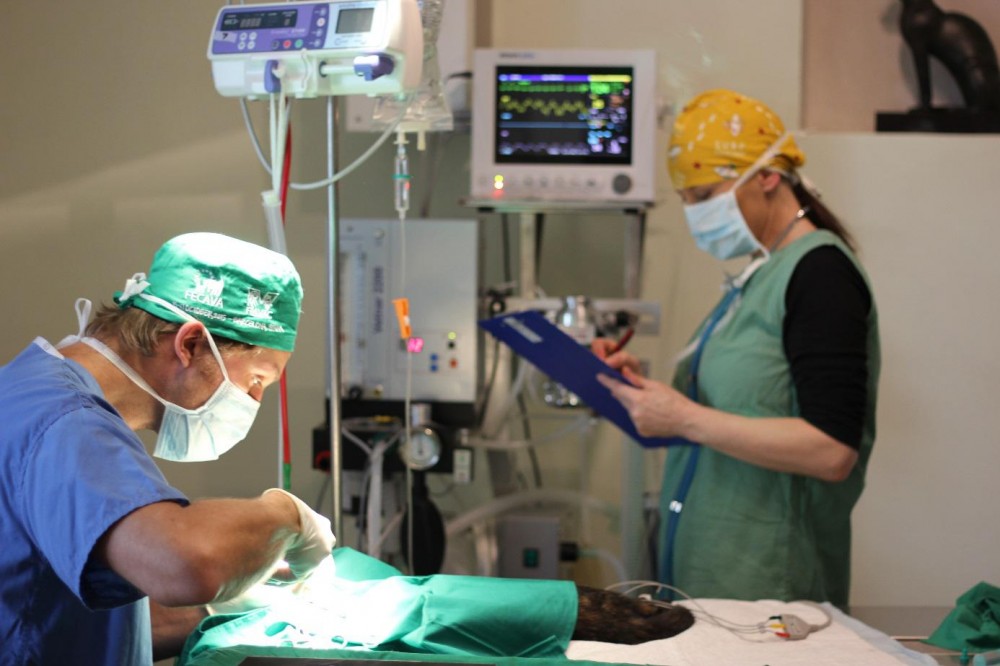 Internal medicine
Dermatology, endocrinology, allergology.

Respiratory problems.

Gastroenterology.

Urology, gynaecology and andrology.
Dentistry
Dental hygiene (removal of tartar, polishing).
Treatment of jaw tumours.
Consultation about preventive dentistry.

 
Biochemistry and haematology
Biochemical and haematological blood tests with immediate results help us to provide better care, be able to determine a more accurate diagnosis and begin more effective treatment. This will help us to save the time required for preparing samples for analysis in an out-sourced laboratory. The actual analysis of one sample takes only 8 minutes.
We can test blood samples immediately using a haematology analyser, so this minimises the risk of haematology storage (sample age-related) artefacts.
We can test up to 28 biochemical parameters.
Using a SnapShot Dx analyser we can determine T4 quantitative thyroid tests in dogs and cats, cortisol in dogs and bile acids in dogs and cats.
With the aid of a Motic laboratory microscope we can analyse cytological samples.

Acute and intensive care of hospitalised animals


Imaging technology
High-frequency X-ray machine with image digitisation.
Intraoral X-ray with image digitisation.
Sonographic instrument with a colour and spectral Doppler for assessing the quality, direction and rate of blood flow.

     
Appointment form